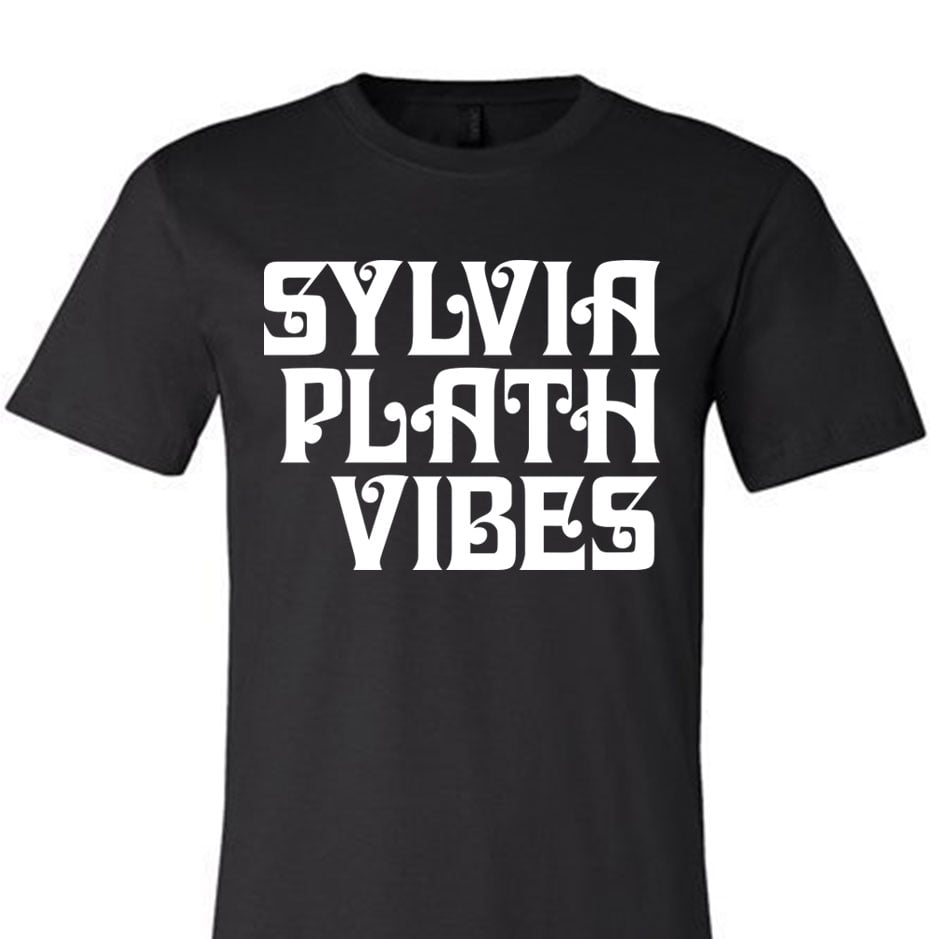 Sylvia Plath Vibes Unisex T Shirt
I wore this to a street fair and a drunk girl came up to me and said "your shirt is hilarious... and DARK!!!!" If you want that to happen to you then you need this shirt.
Very soft black t shirt. My original design is screen printed on the front in white. UNISEX fit (please look at the size chart in the images). 100% cotton.