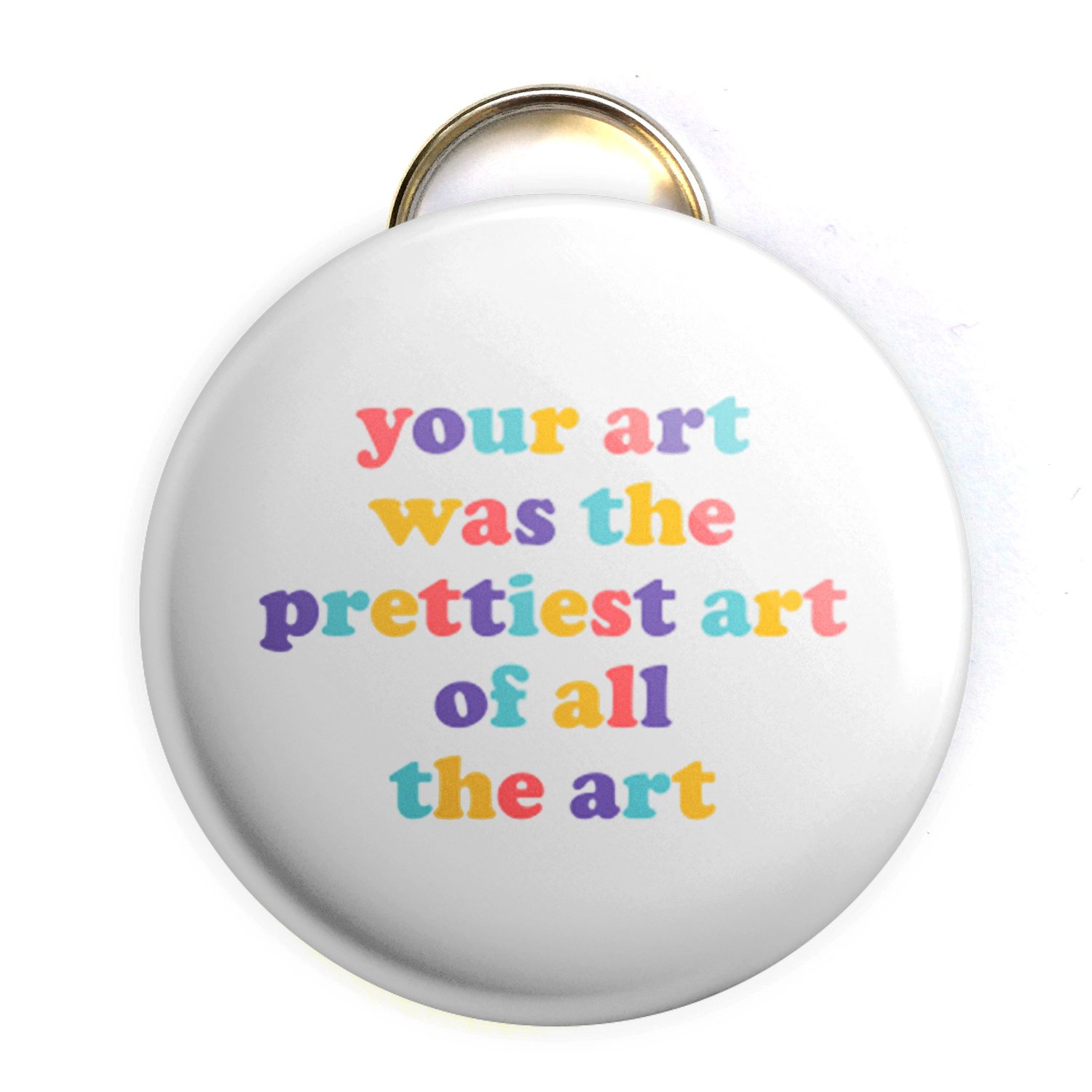 Prettiest Art Bottle Opener/Button
Roy said this to Pam at her art show and it's the funniest and weirdest attempt at being nice.
2.25".
International customers: Please be aware that the USPS has been exceptionally slow shipping overseas lately. Packages can potentially take several weeks to arrive. Please make sure you are okay with this before purchase.