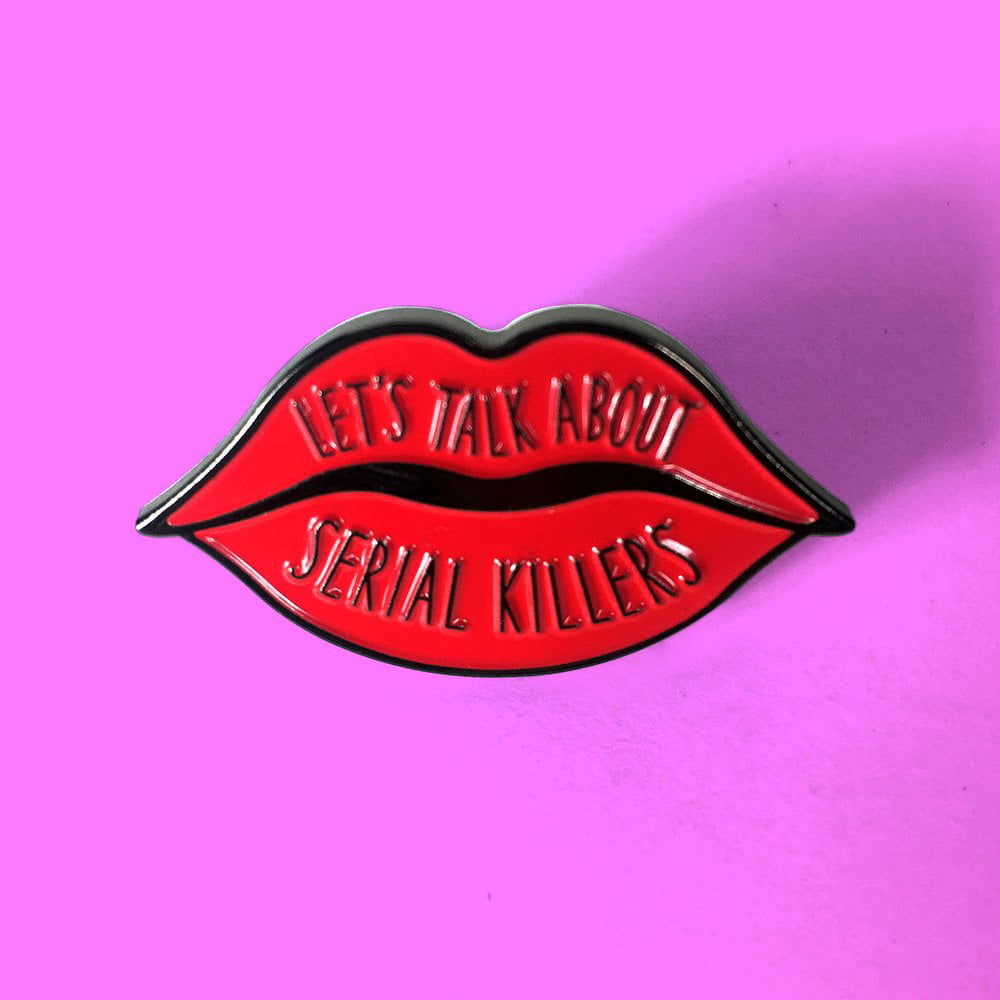 Let's Talk About Serial Killers Lips Enamel Pin
The perfect first date amirite?
1.3" x .7" enamel pin. Rubber clutch on back.
International customers: Please be aware that the USPS has been exceptionally slow shipping overseas lately. Packages can potentially take several weeks to arrive. Please make sure you are okay with this before purchase.