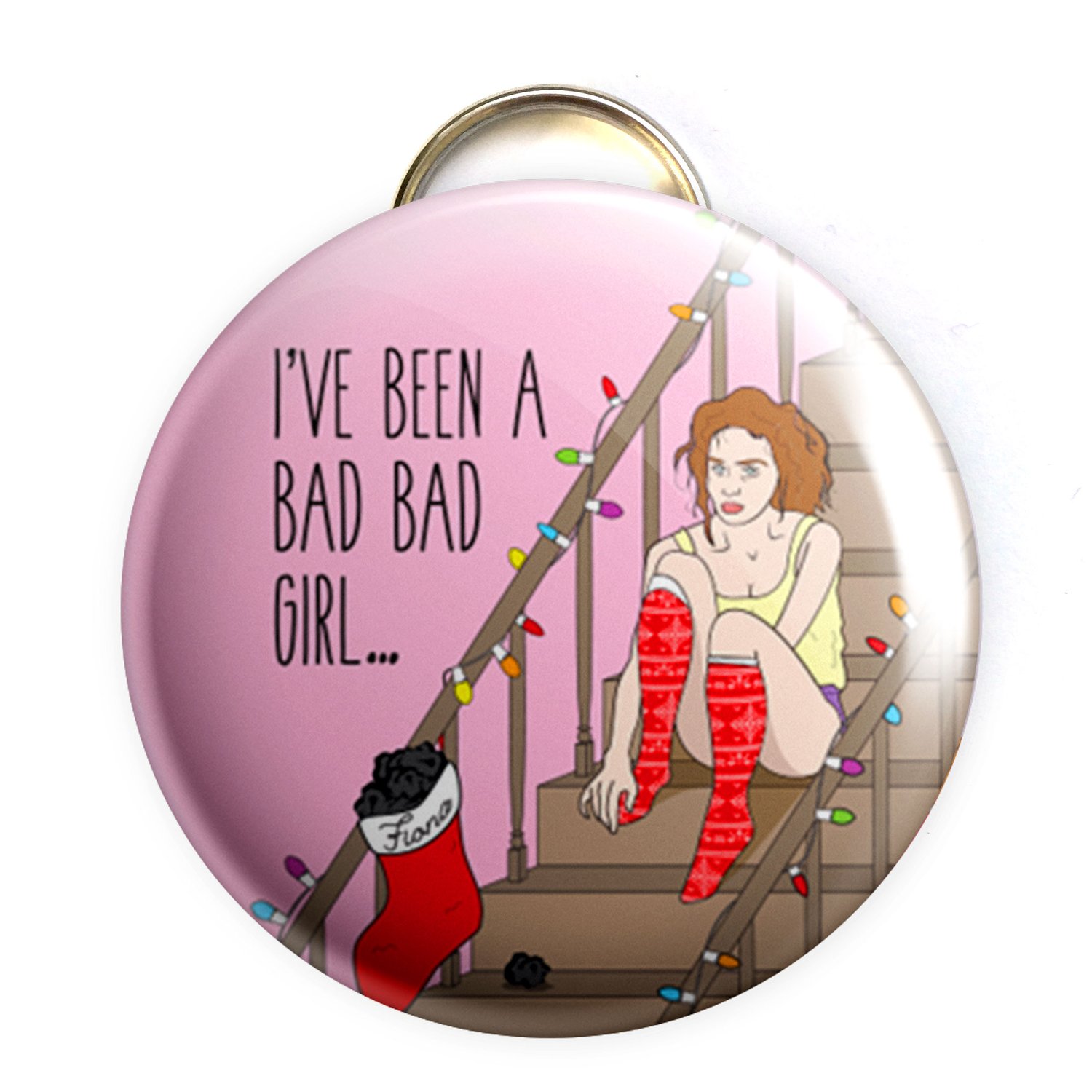 Fiona Apple Holiday Bottle Opener/Button
Fiona has done wrong and wants to suffer for her sins. That's why she's okay with all that coal in her stocking.
2.25".
International customers: Please be aware that the USPS has been exceptionally slow shipping overseas lately. Packages can potentially take several weeks to arrive. Please make sure you are okay with this before purchase.