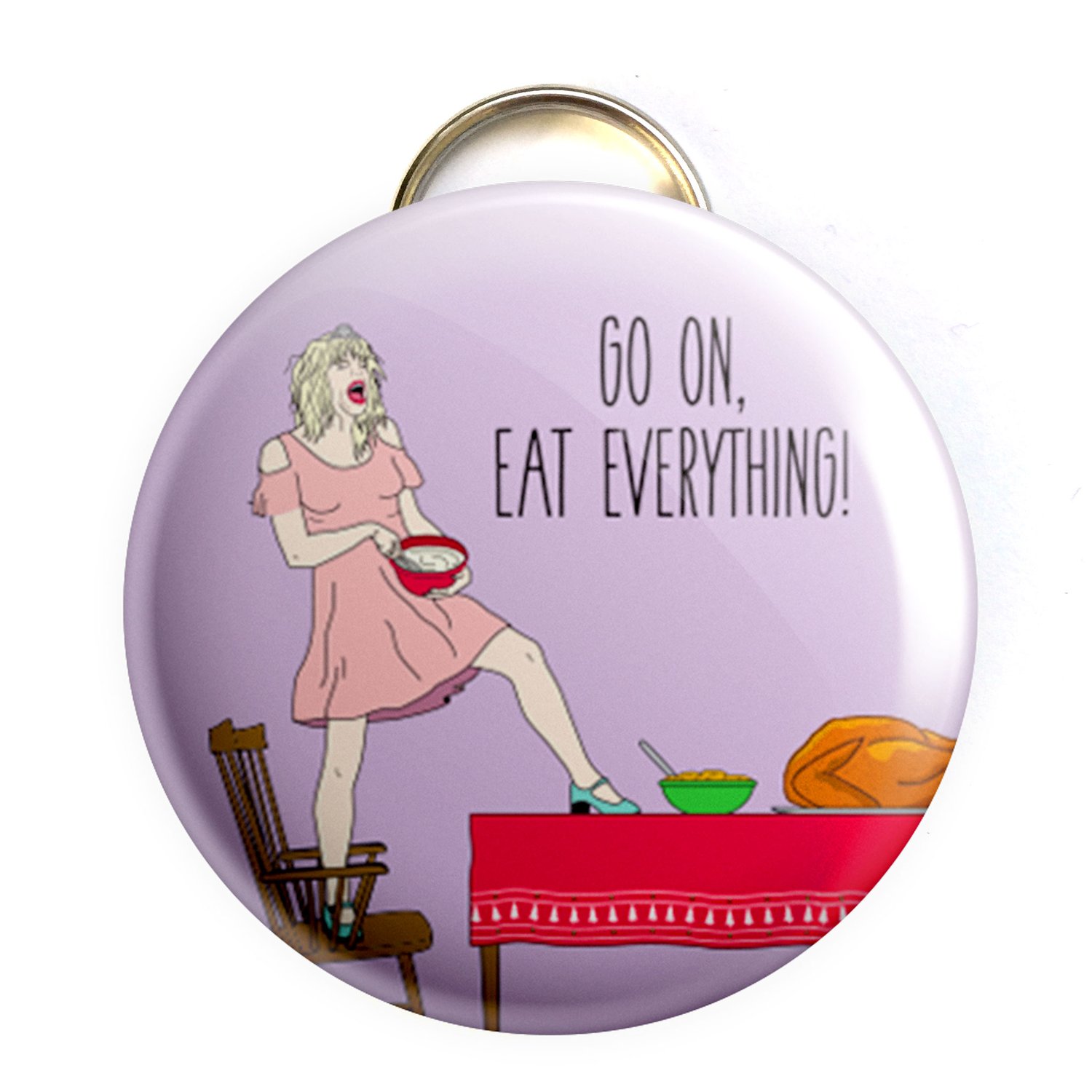 Courtney Love Holiday Bottle Opener/Button
...and the sky was made of asparagus... This card features Courtney making a big holiday dinner which is something she has actually done in real life, I'm sure.
2.25".
International customers: Please be aware that the USPS has been exceptionally slow shipping overseas lately. Packages can potentially take several weeks to arrive. Please make sure you are okay with this before purchase.