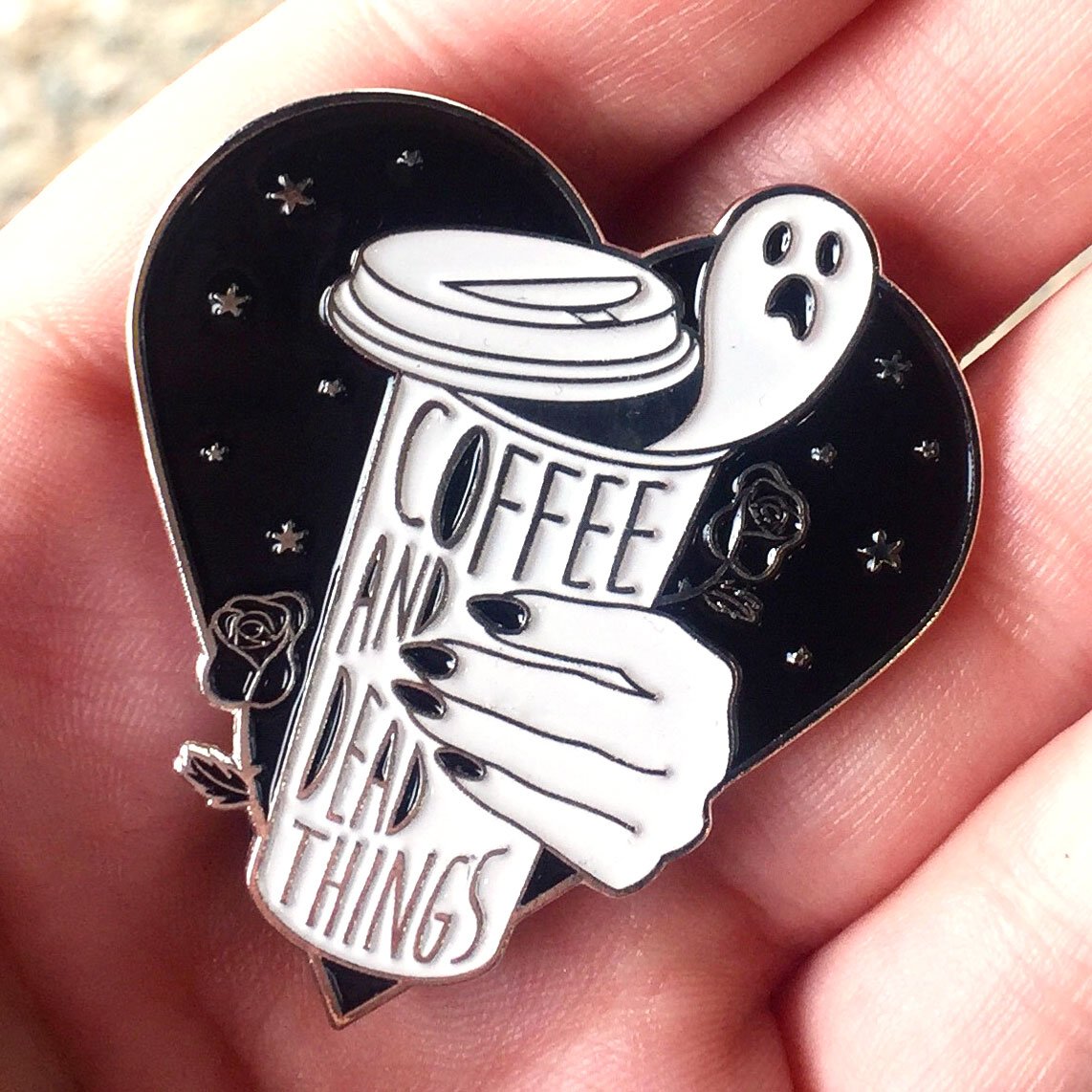 Coffee & Dead Things Enamel Pin
I miss Fall because the coffee flavors are good and everything is dead.
BIGASS 1.7" x 1.7" enamel pin. Rubber clutches on back.
International customers: Please be aware that the USPS has been exceptionally slow shipping overseas lately. Packages can potentially take several weeks to arrive. Please make sure you are okay with this before purchase.